Three days after Thanksgiving, I hopped on a plane to Nashville for the first time in six years. The last time I was in Nashville was in October of 2011, to do an official book signing for Family Tradition-Three Generations of Hank Williams, at the Country Music Hall of Fame and Museum. That was such an honor, and still one of the highlights of my entire career. Thanks to Michael McCall, the curator for the Family Tradition Exhibit, who arranged the book signing. I will be forever grateful to him for that.
This time, I was lucky enough to be invited to Nashville by Tamara Springer Gleason, who sees clients at the Nashville Colon Center, and Michele R. Jones, who owns the center and provides Colon Hydrotherapy. They also offer a variety of healing services including sauna, massage chair, physical therapy, Reiki and hypnosis, (sometimes provided by Ms. Gleason and at times, her sister Dawnette Springer Cook). Michele and Tamara hosted a lovely week in Nashville filled with healing, laughter and spirit led adventures.
Taking in some night life on lower Broadway, the first place I had to visit was Ernest Tubb's Record Shop. That is the same store that was around in the '40'-'50's and every Saturday night after the Grand Ole Opry, they would record a live show from the back of the store on WSM. That is, after Hank and whoever else was headed to Ernest's, would walk across the ally from the original Ryman Theater to Tootsie's, for a cold one.
There are some great scenes in the movie, The Coal Miner's Daughter, that shows the Ryman and the back of Tubb's store. The wooden floor boards still hold the memory of all those great stars. The memorabilia is worth the visit, but don't forget to buy a souvenir or two. Just across the street is Layla's (where there is a rock star disguising himself as a bartender), Robert's Western World, (where guitarist Craig Smith recognized me from the stage from Facebook), and Tootsie's, where the lead singer was of course, from Wisconsin! Once he found out who I was, he and his band graced us with "Family Tradition," and "You Shook Me, (All Night Long)." My, how country fans love their AC/DC!
No visit to Nashville would be complete without a tour of the Country Music Hall of Fame, where the new Loretta Lynn exhibit just opened. Newly remodeled and expanded, the Country Music Hall of Fame has something for every country music fan. The exhibits range from the sewing machine Loretta Lynn used to make her own costumes, to Hank Williams Sr.'s baby blue cowboy boots, to Elvis' customized Cadillac with a TV installed in the back seat.
Before the week was over, Tamara and I had lunch with Michael McCall at the Hall of Fame, where I met guitarist David Andersen. He's been playing guitar in the lobby since the building was opened, and used to be friends with Ray Price, former roommate of Hank Sr.'s. It was a quite a compliment to learn that he enjoyed my book, Family Tradition.
A huge thank you to Michele and her friend Brenda Davis, who took me to the Hermitage Hotel for drinks and for taking Tamara and me to the Gaylord Hotel on our last night in town. That's the amazing hotel right across from the new Grand Ole Opry. The atrium inside the hotel is a massive jungle of waterfalls, flowers, restaurants and shops.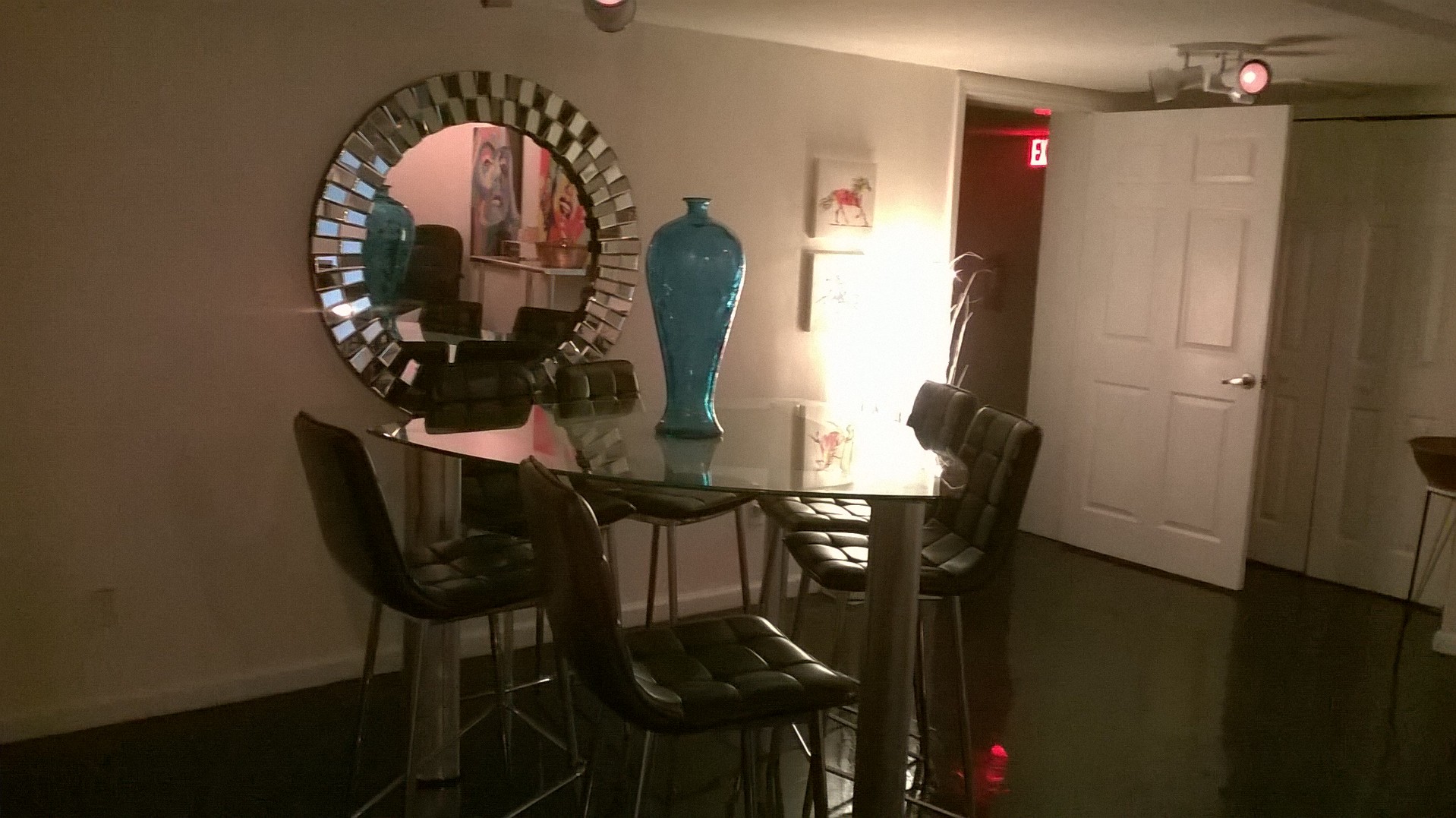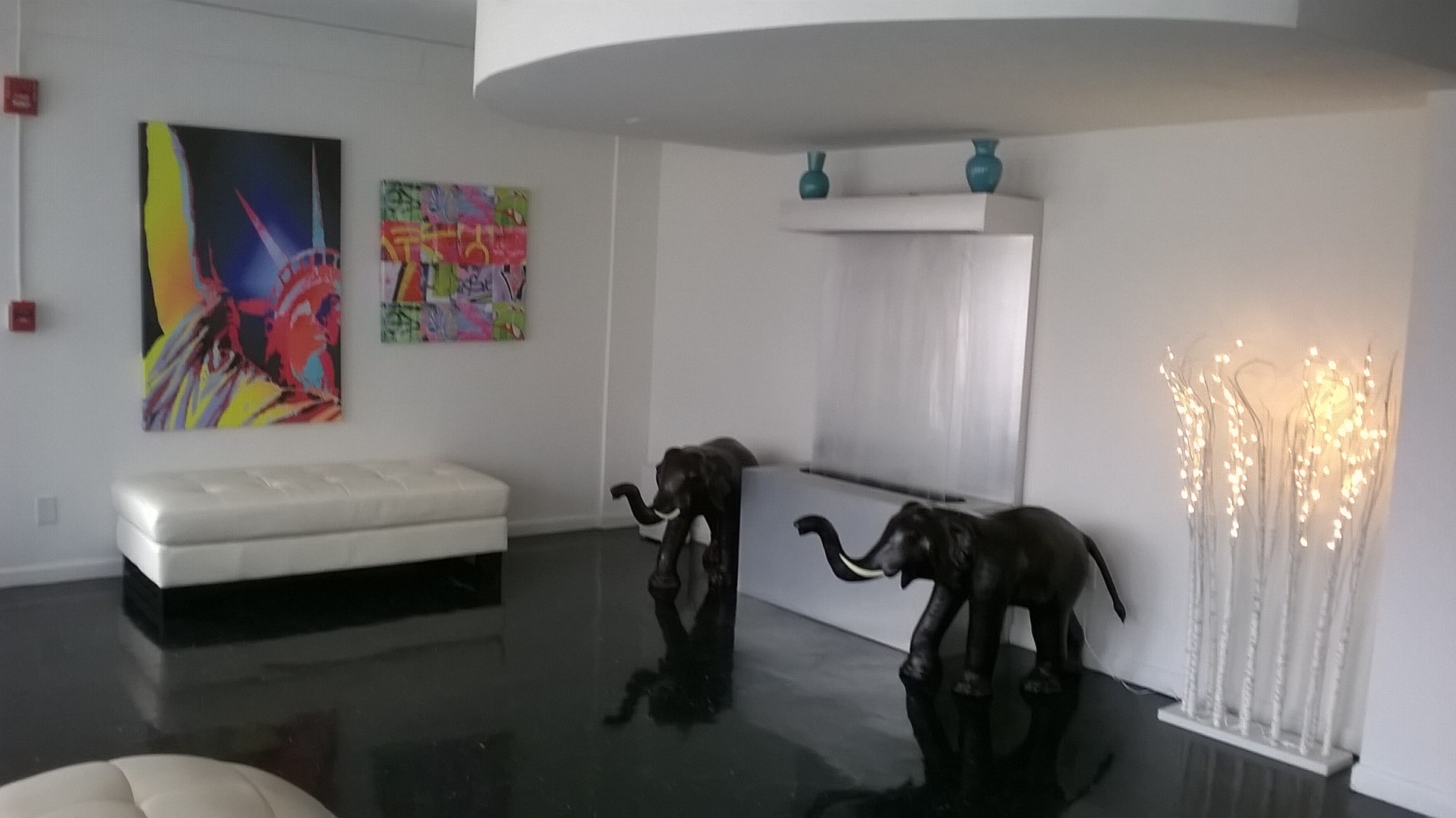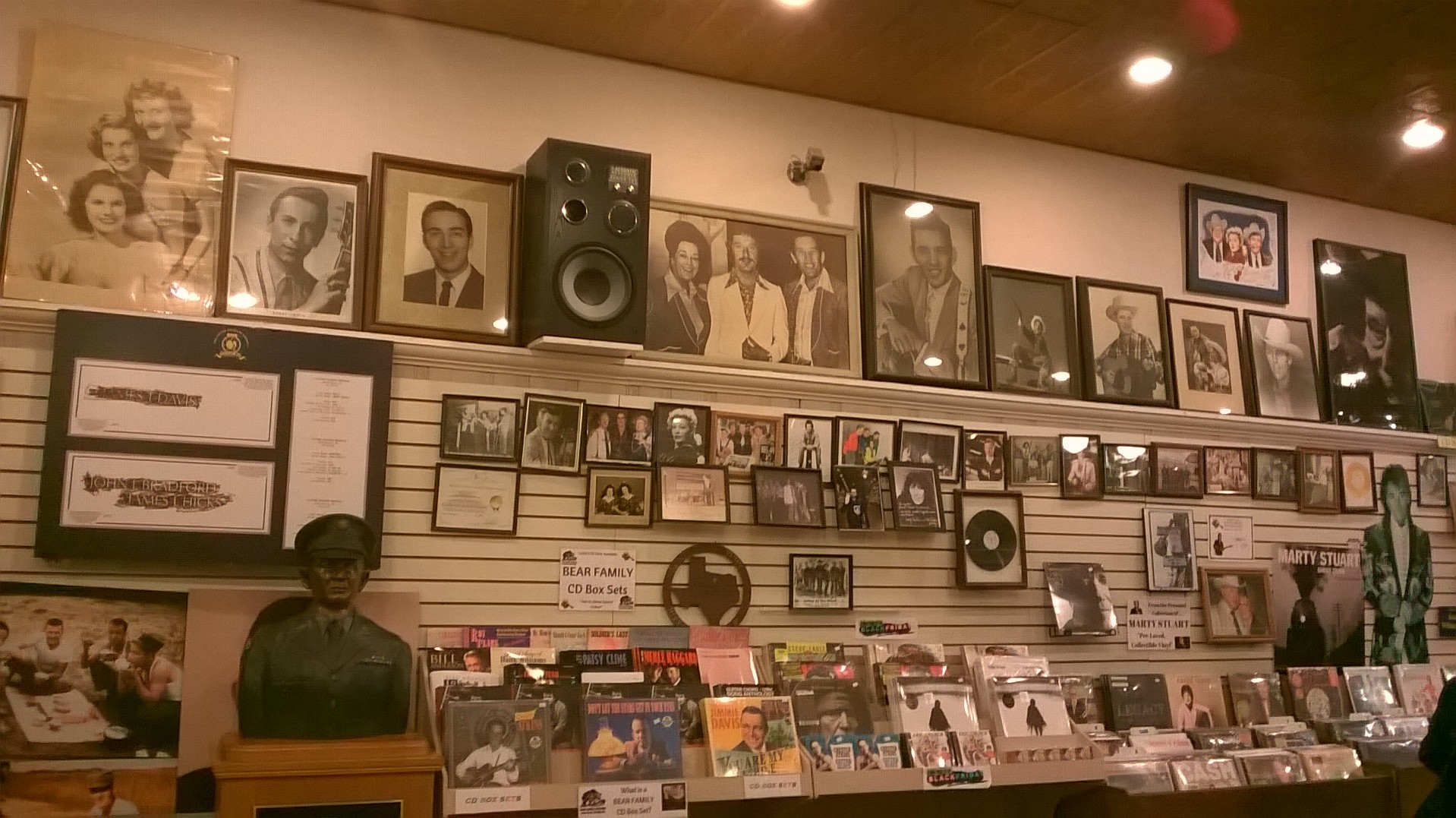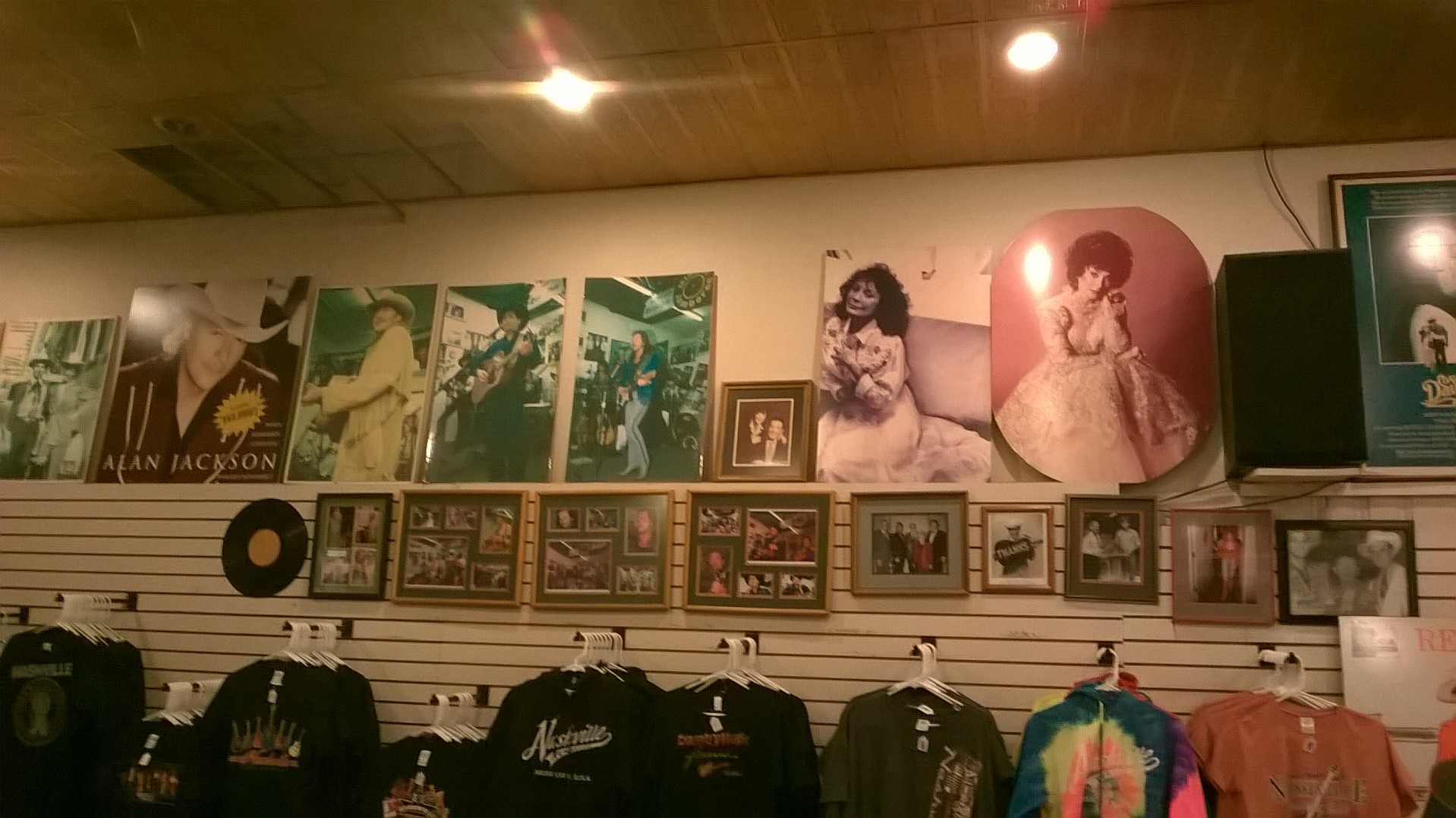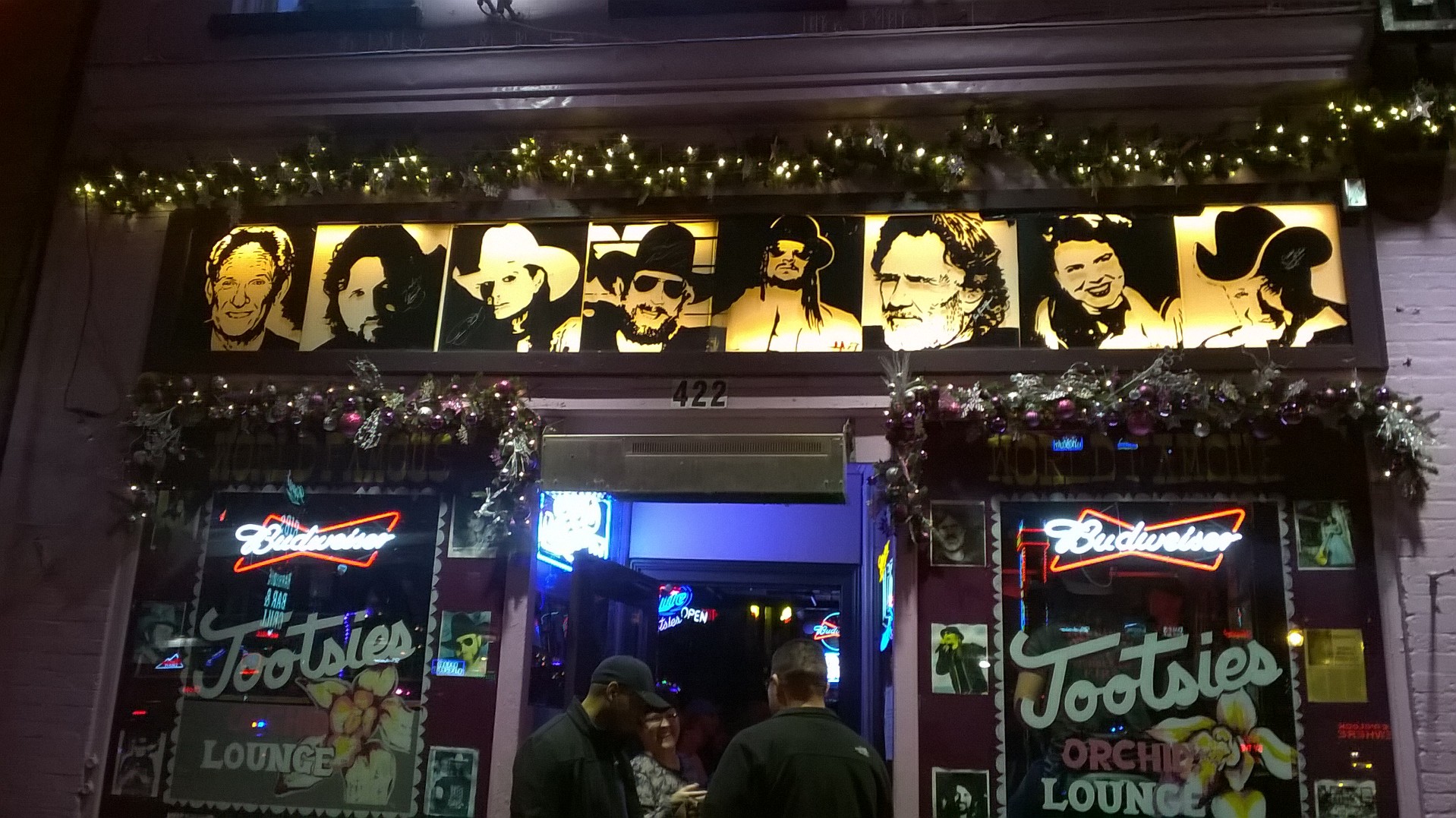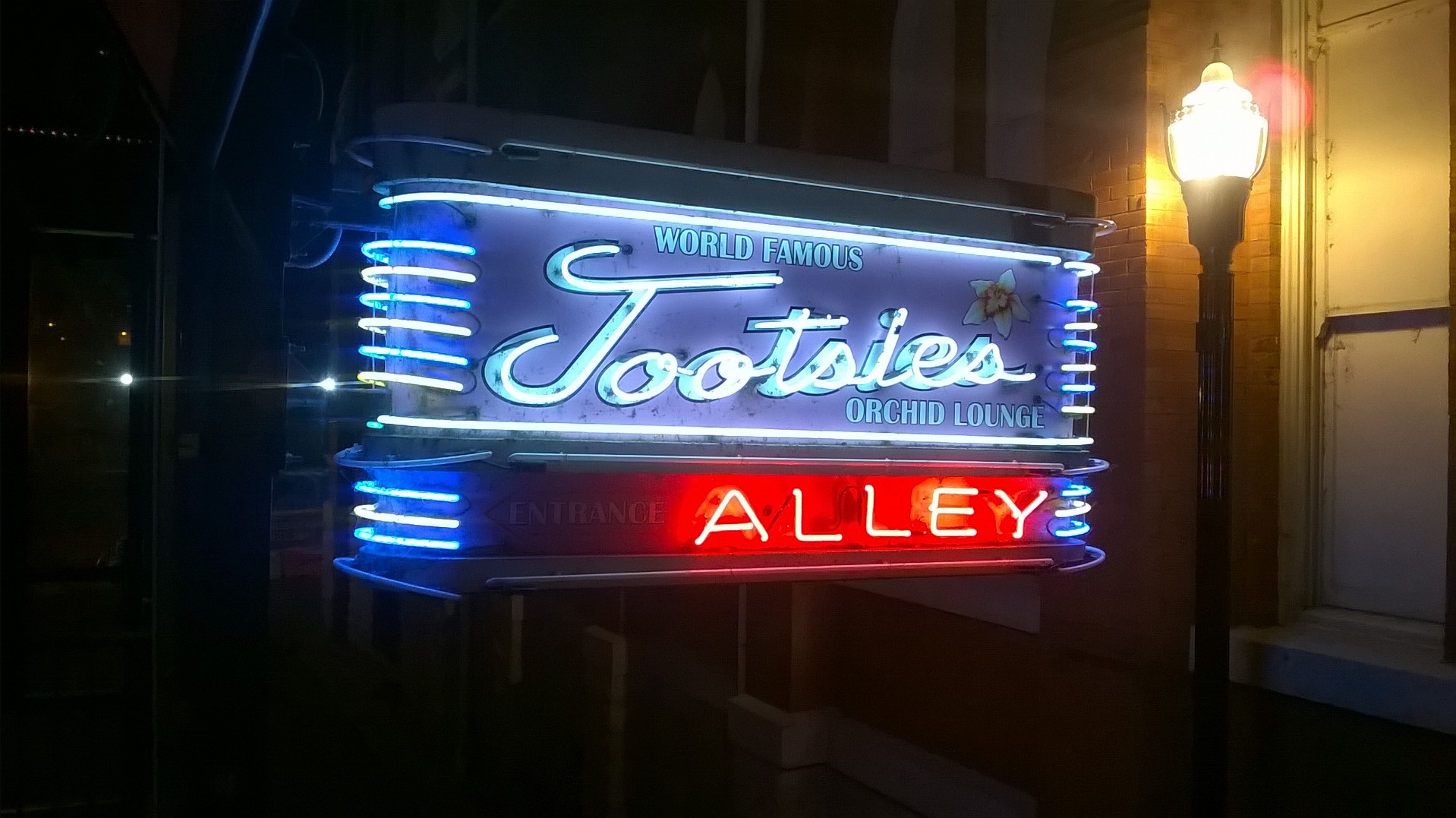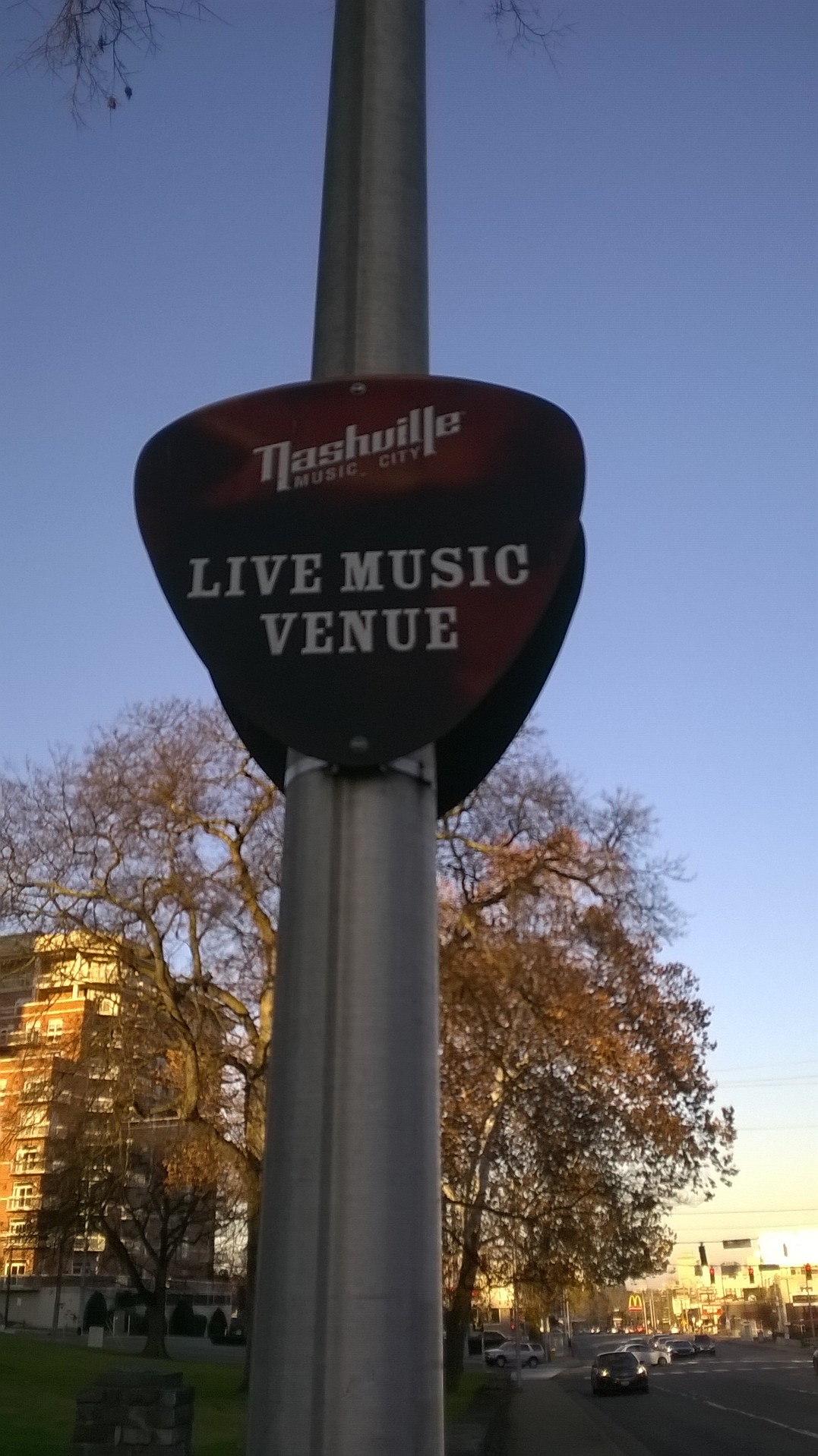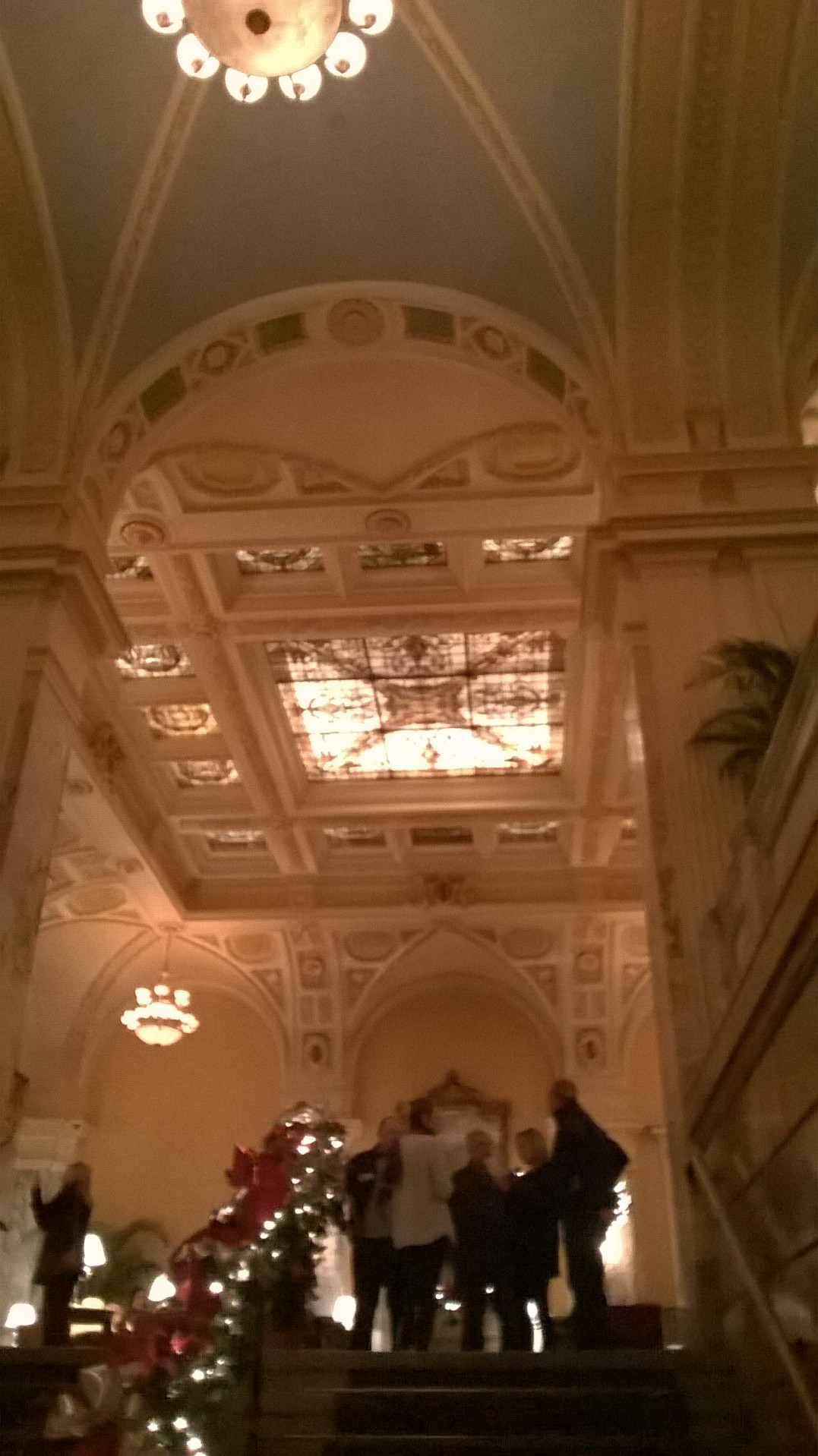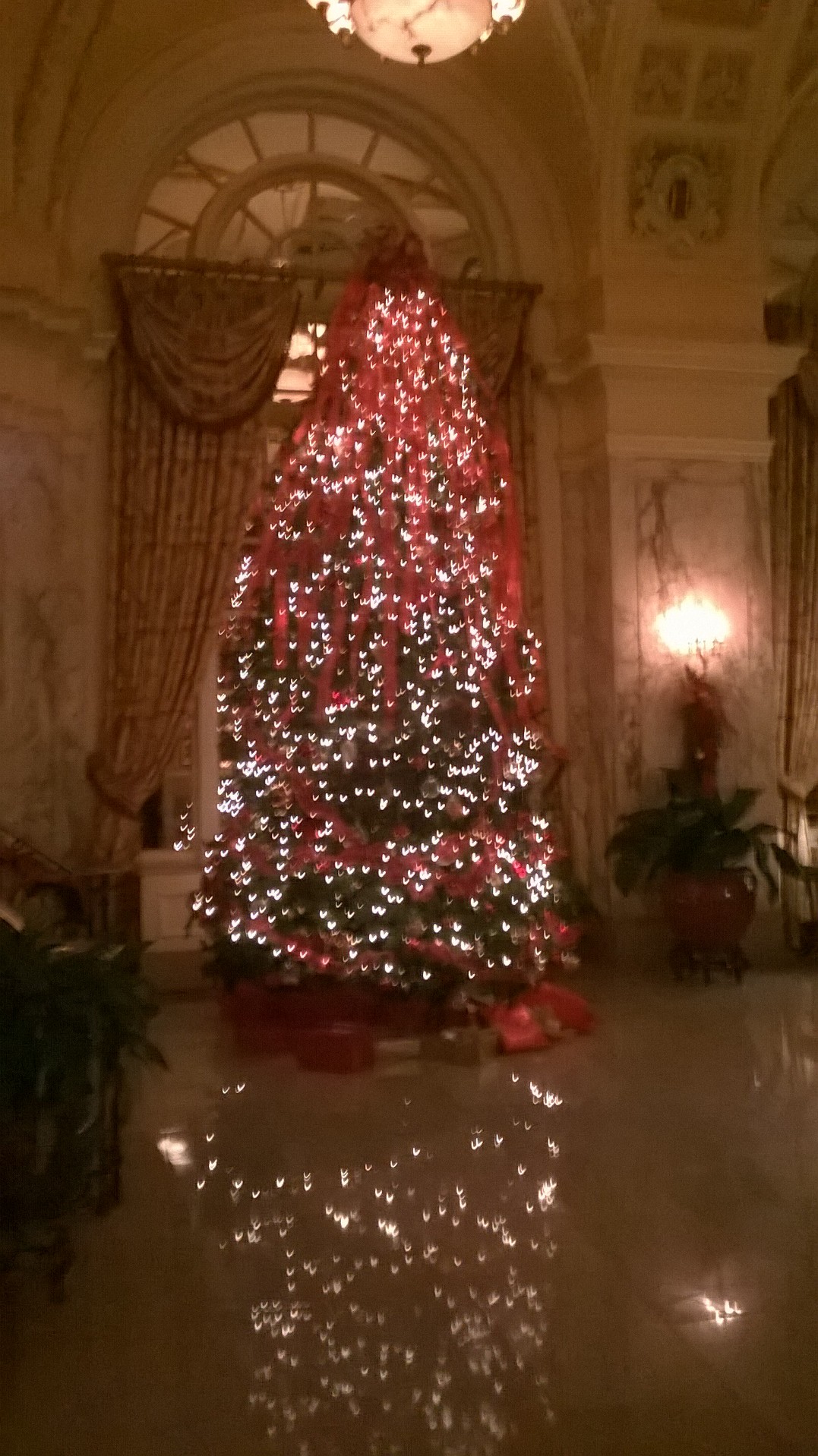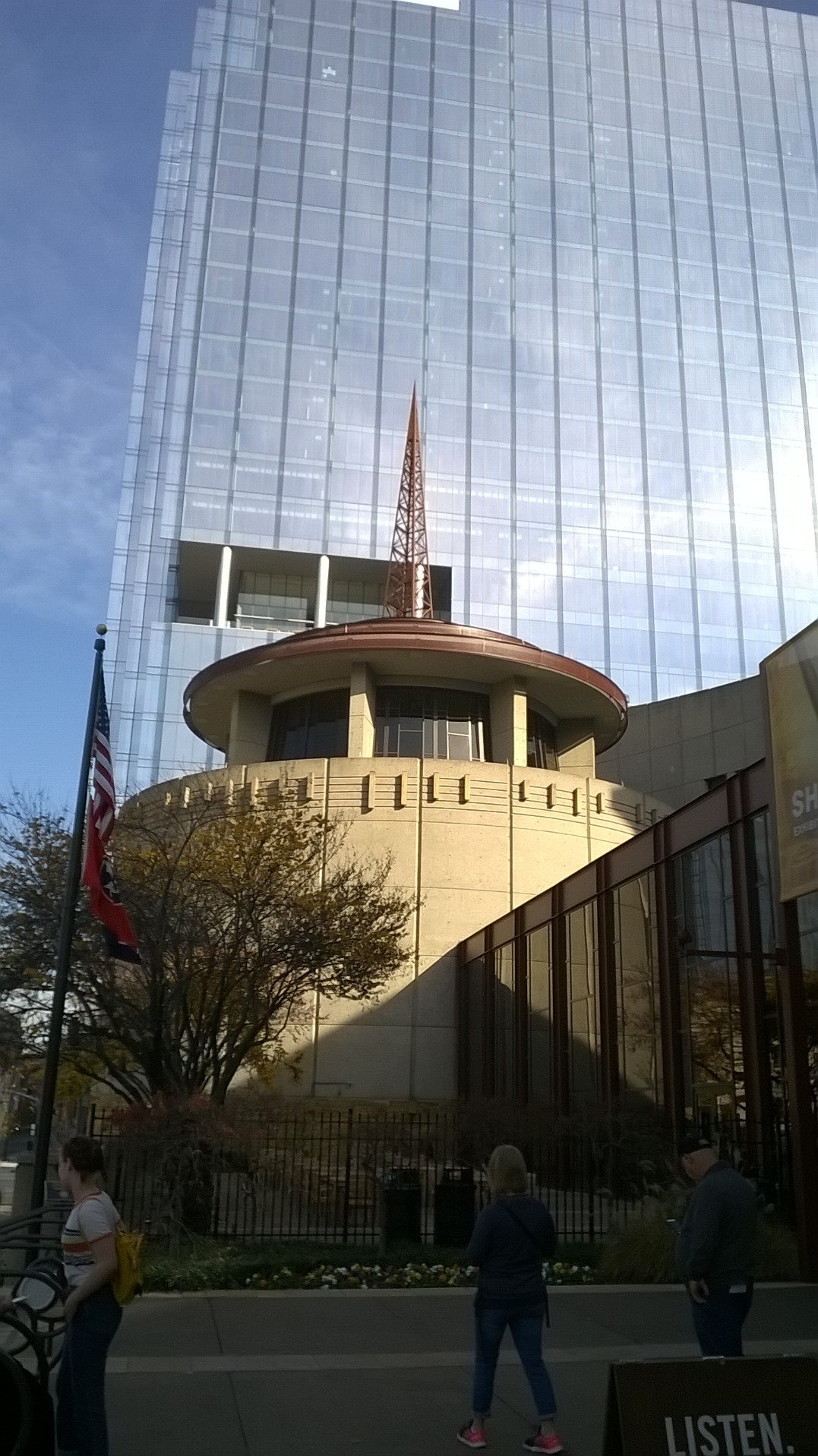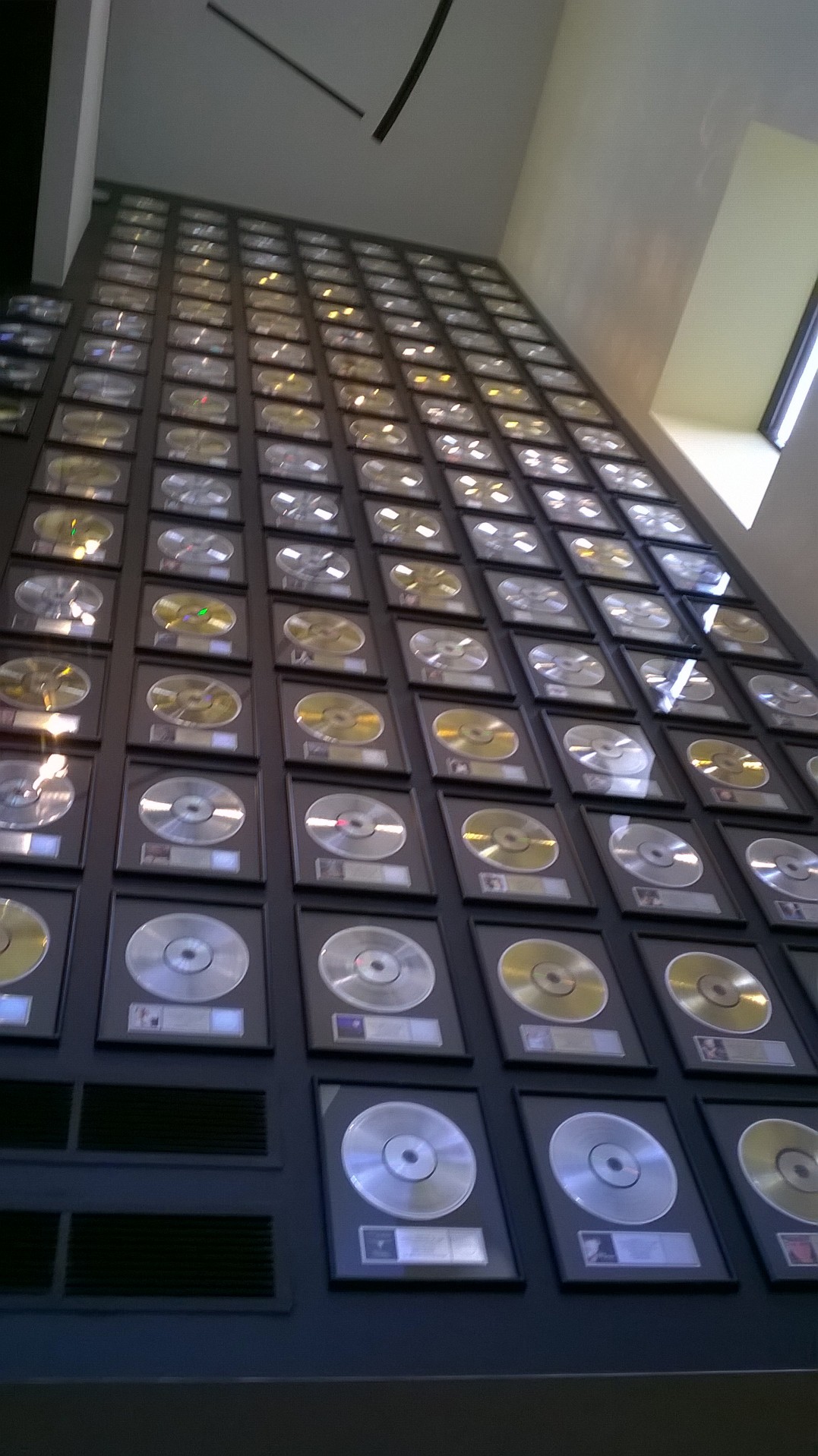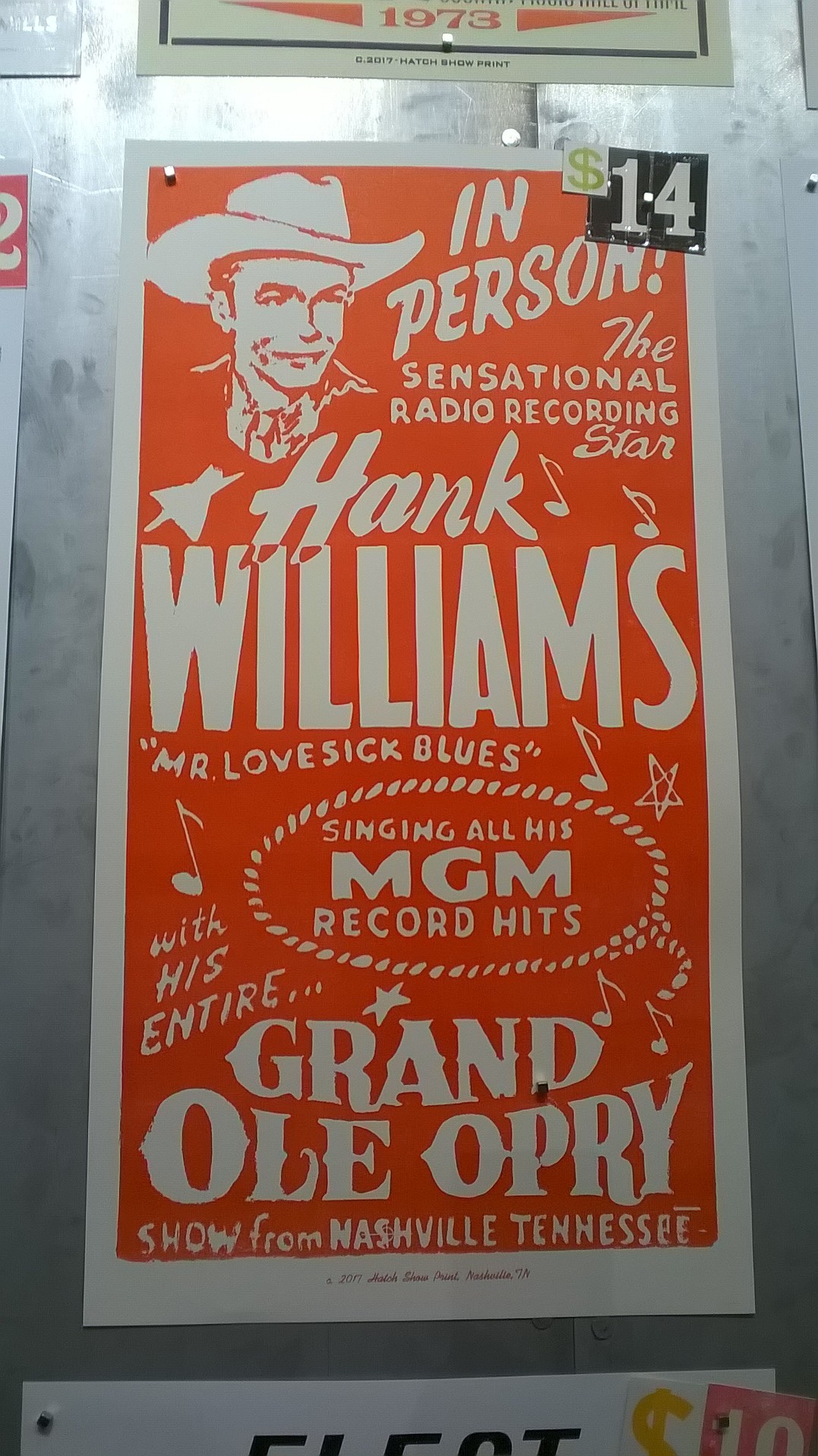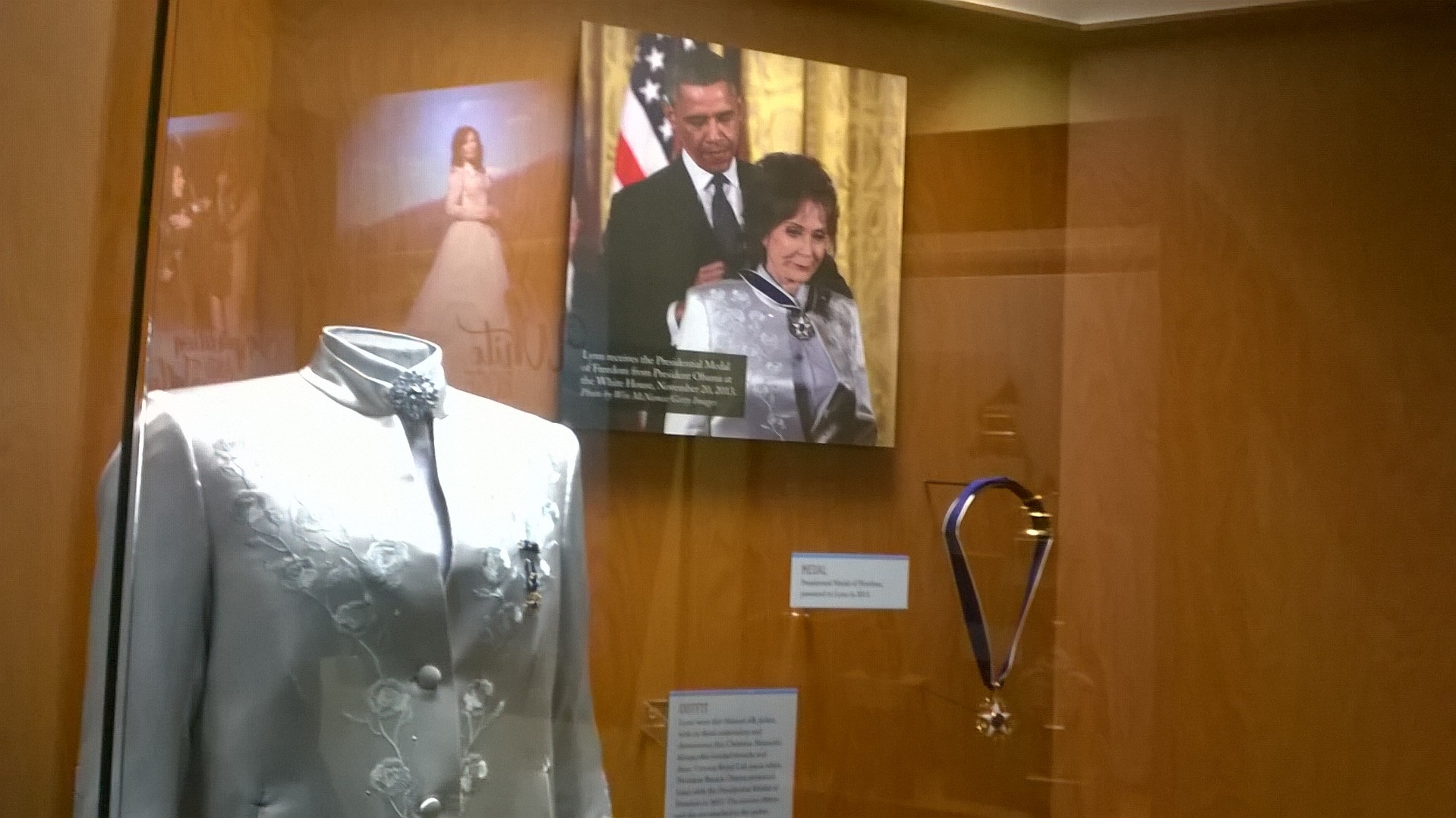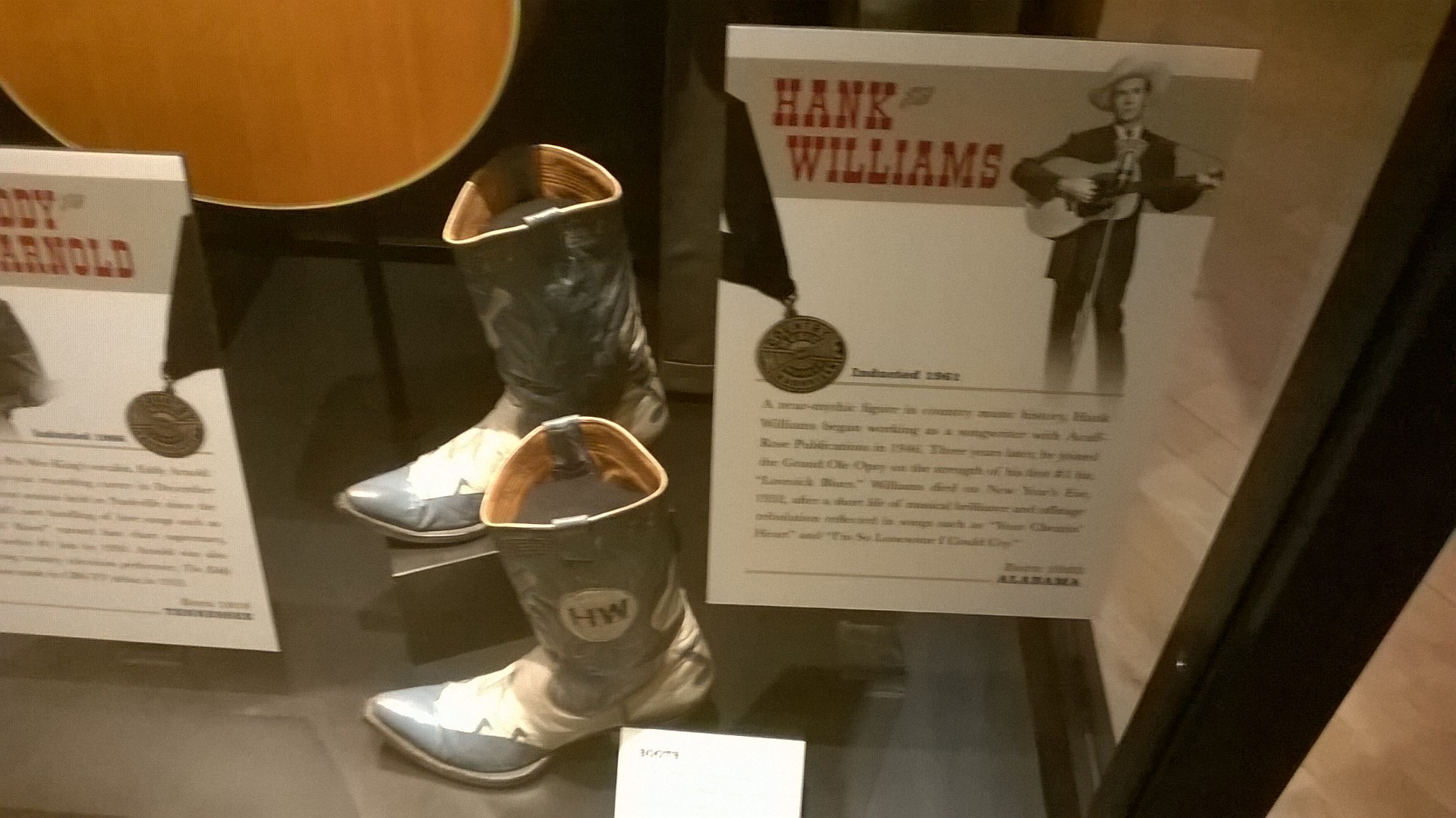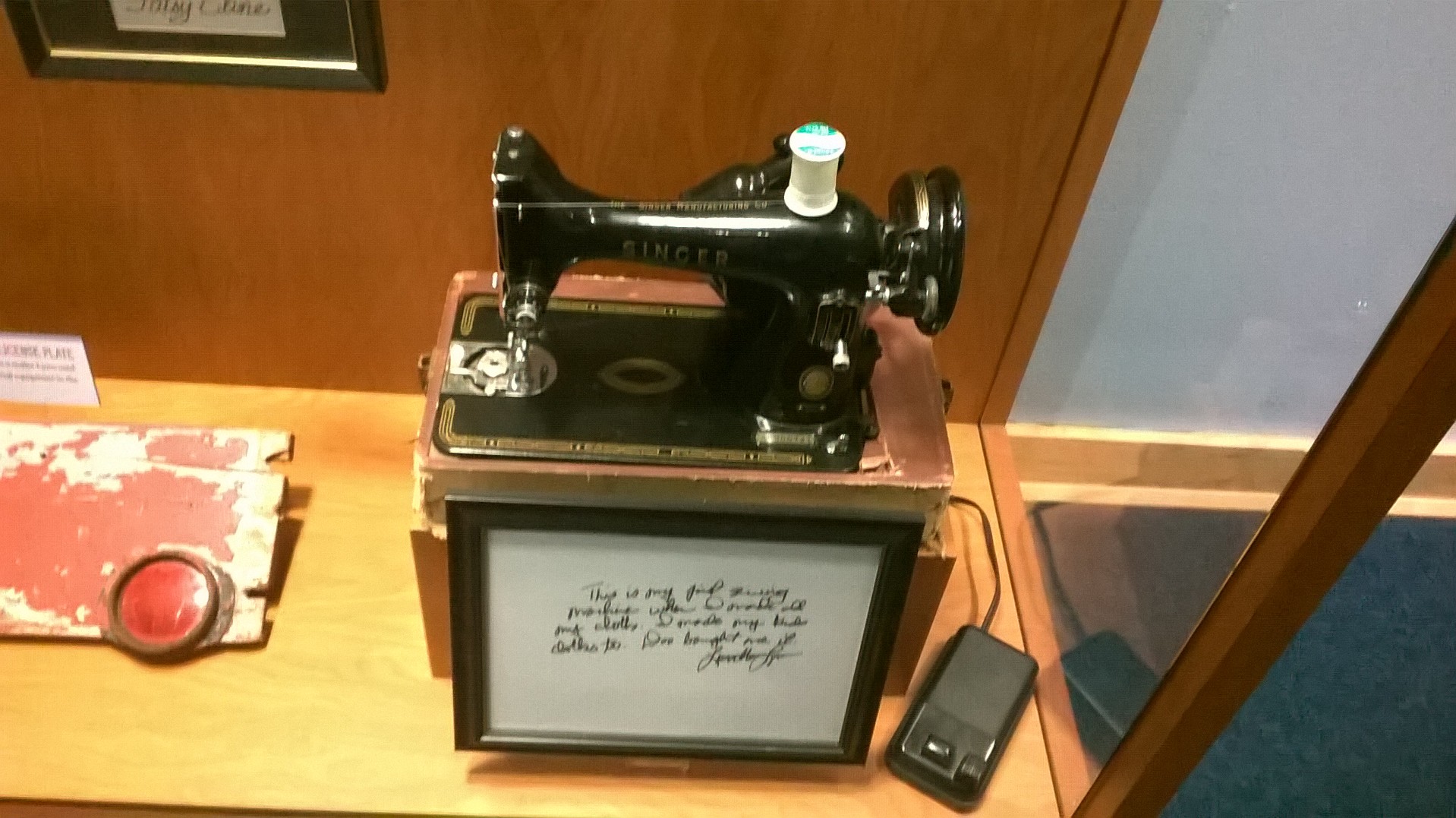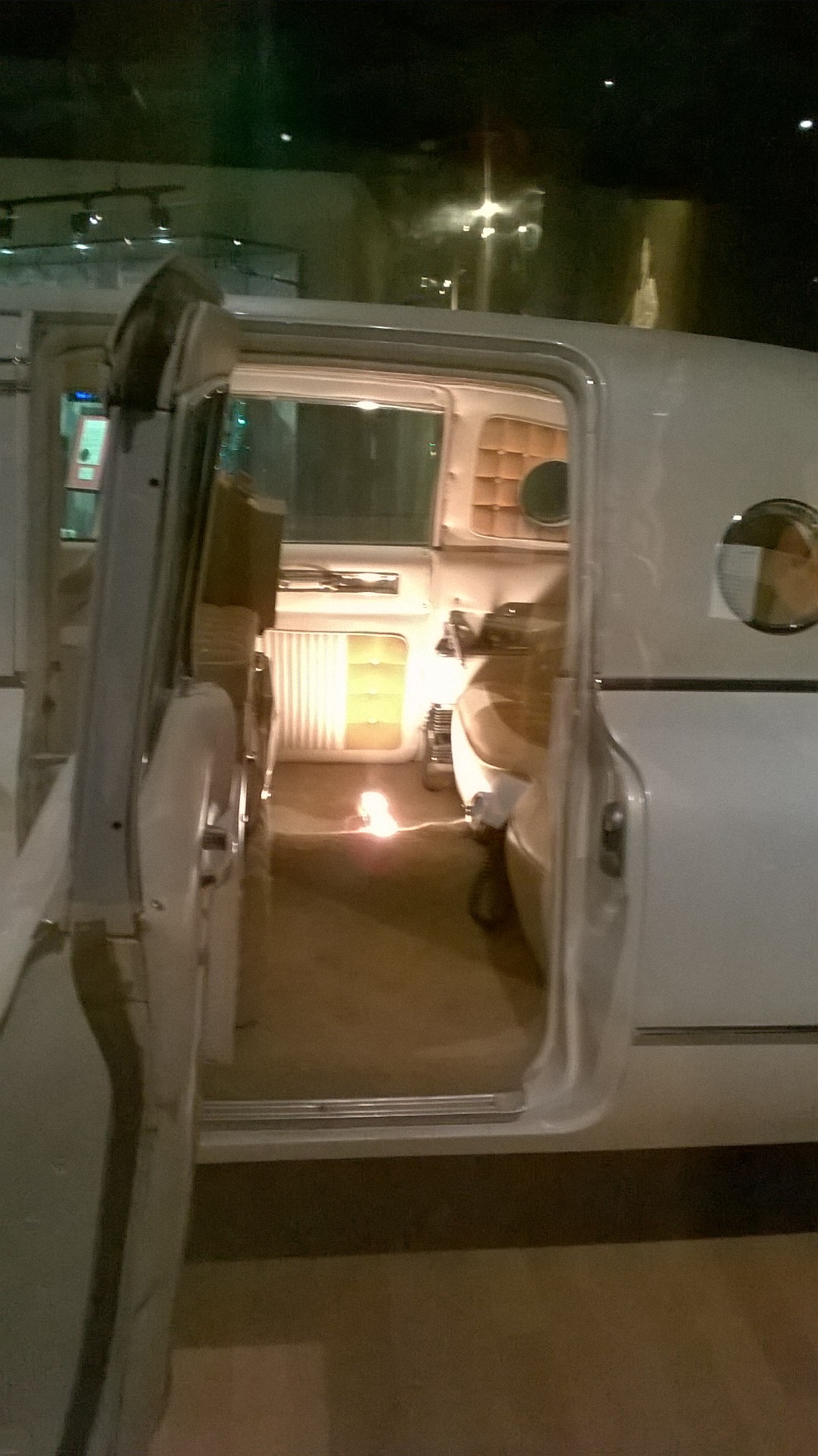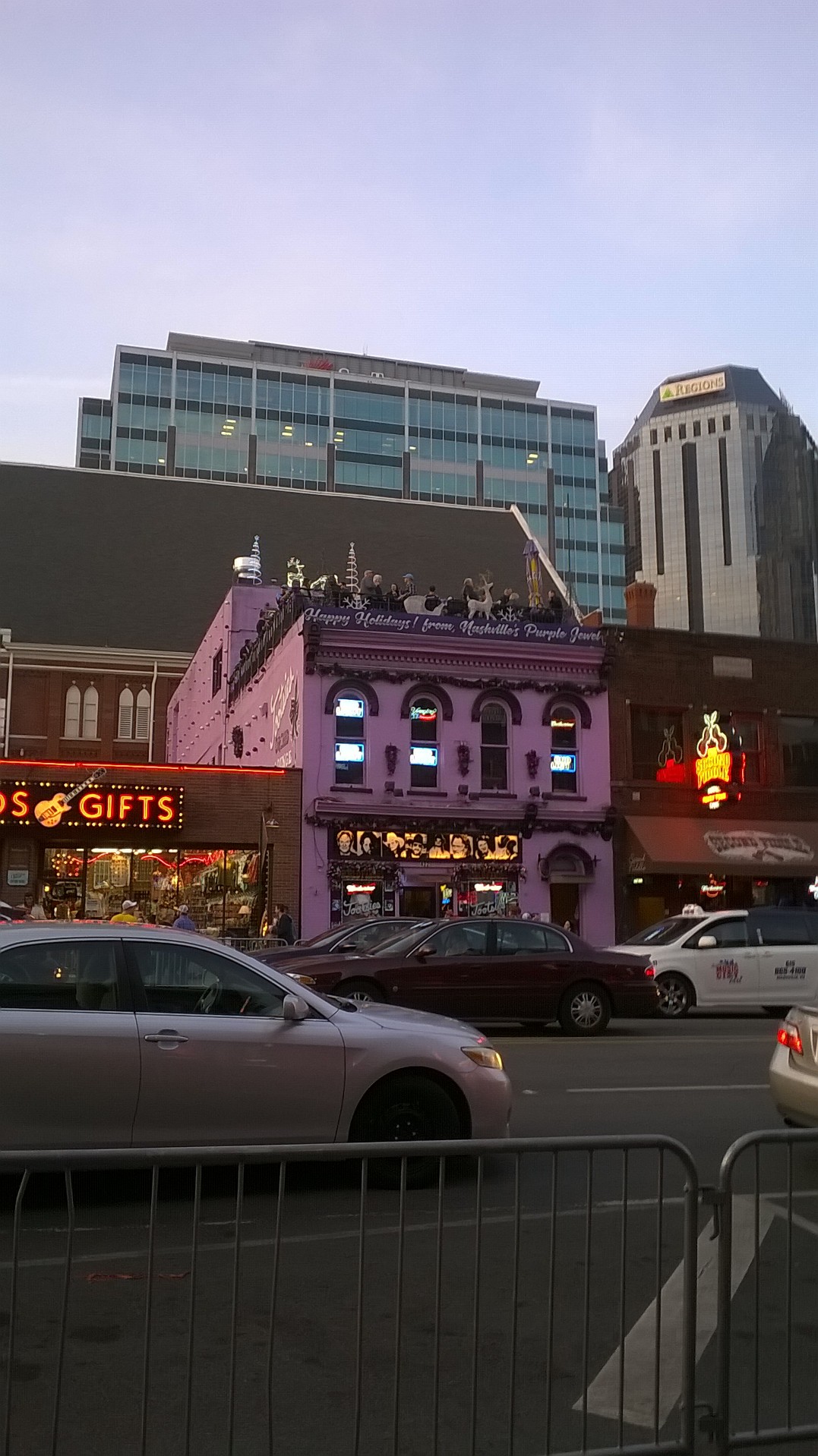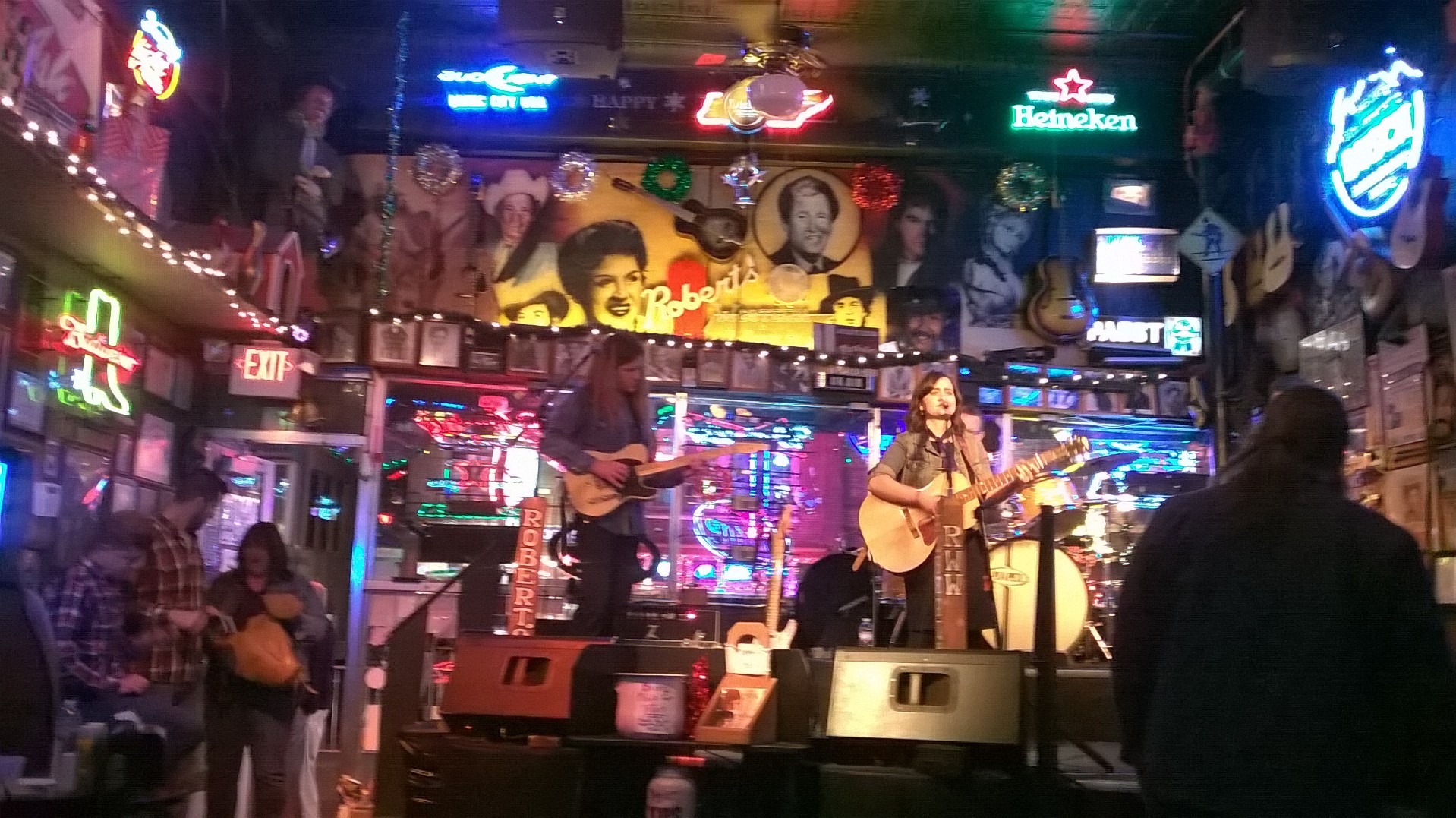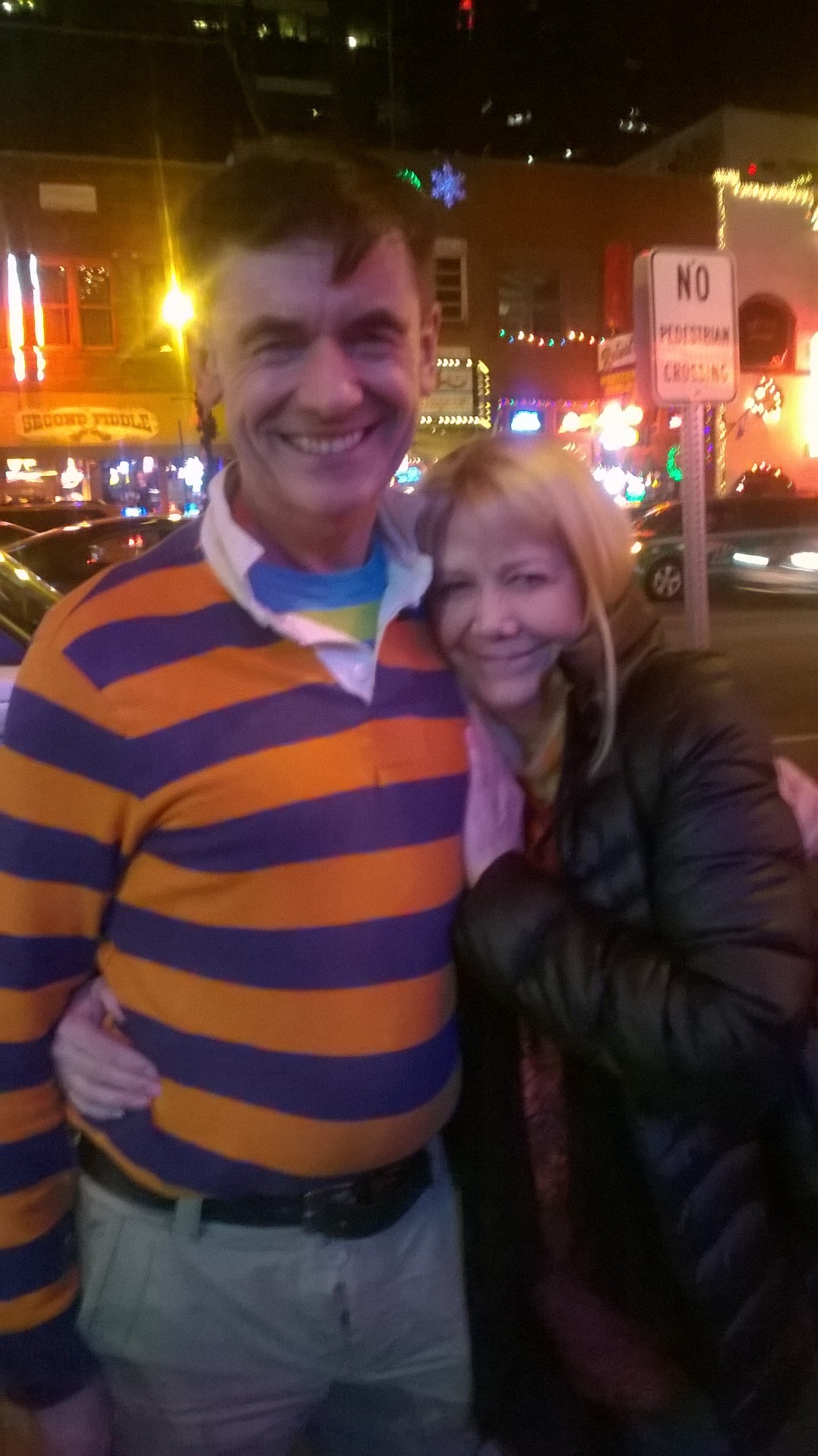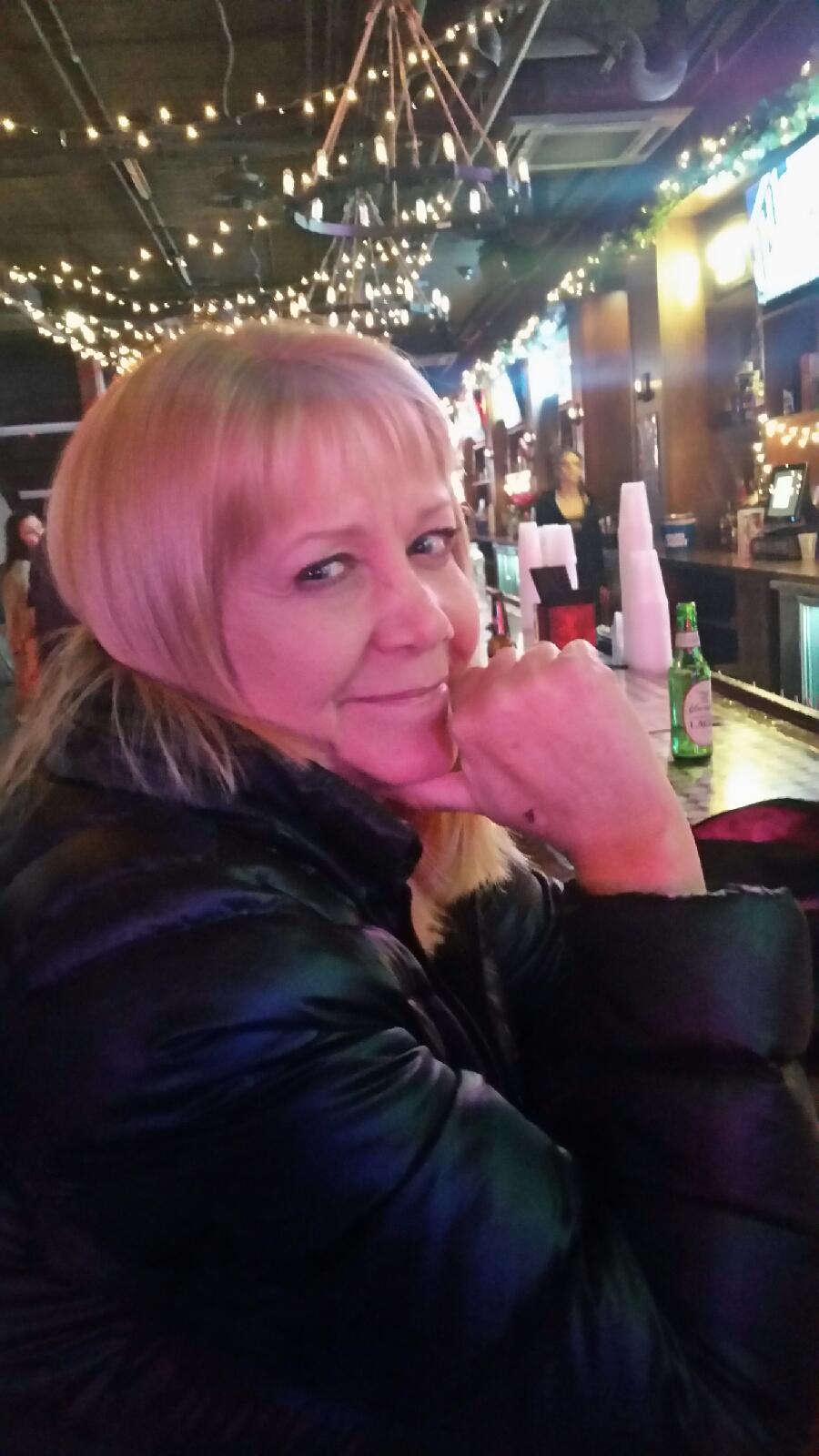 The city has literally added over 50,000 new residents since 2011, so they don't call it NashVegas for nothing! Nashville offers southern hospitality, historical scenery, amazing music and musical artists, plus the hallowed preservation of country music history. Music City is a place I will always look forward to going back to, hopefully very soon.